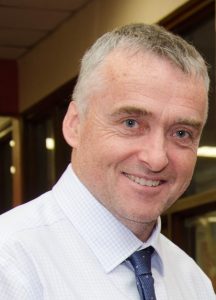 Carrigaline Community School has been at the centre of life in our community since 1981. As an established school with excellent facilities we aim to provide a top quality, comprehensive education where our students can excel in their academic lives along with developing resilience to cope with the pressures of a modern world. The school caters for the diverse skills and aptitudes of our school community through the many programmes, courses and supports available to our students.
We are committed to the care and development of each individual in a happy school atmosphere which offers our students opportunities to develop as good citizens, proud of their inherited values and beliefs. Our school operates on the premise of due respect for the beliefs of all.
Tá traidisiún laidir againn i dtaobh na Gaeilge. I rith Sheachtain na Gaeilge eagraítear gníomhaíochtaí mar chéilithe, seisiúin ceoil agus tráth na gceist."Beatha teanga í a labhairt", a deirtear agus anseo i bPobalscoil Charraig Uí Leighin déantar gach iarracht suim sa Ghaeilge a mhúscailt sna daltaí.
As Principal I am committed to the continuous development of excellent teaching and learning across all areas of the school. I welcome the fostering of partnerships that develop a shared vision for students, parents and staff, partnerships that truly enhance the education and experiences of each student. Together we achieve.
Paul Burke,
Principal