ADULT & COMMUNITY EDUCATION
**NEW** Autumn 2023 TERM
Our brochure is available to view/download by clicking here: Autumn 2023 Brochure
Enrolment/registration can be done online by clicking the Enrol button below.
Our office will reopen on Monday 28th August at 09.30
Queries: gcahill@carrigcs.ie

Our Privacy Policy can be found here: Privacy Statement
ADULT AND COMMUNITY EDUCATION CONTACT DETAILS:
ADDRESS: Adult Education Office, Carrigaline Community School, Waterpark, Carrigaline, Co. Cork, Ireland.
E-MAIL:adulted@carrigcs.ie
PHONE:+353 21 4373767 FAX:+353 21 4371285
Adult Education Director: Gene Cahill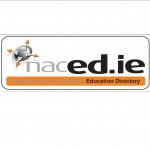 Adult Education at Carrigaline Community School has been an integral part of our community since 1982. We strive to provide a high quality education which caters for the diverse needs of our community. The school are working in partnership with Cork ETB to deliver QQI-registered and certified courses in the area of Special Educational Needs. We work closely with the Department of Social Protection (Intreo) to faciltate upskilling for jobseekers through the Technical Services Grant (TSG). We have also developed working relationships with a number of local businesses and other educational institutions to provide upskilling and opportunities for further career and professional development.
The school also offers a wide range of courses in health & fitness, cooking, languages, music and personal development. Our Adult Education team, together with an enthusiastic team of tutors relish the challenge of providing courses of quality and vision that reflect the needs of adult learners in a changing world. We are committed to working in partnership with our community and to further developing a centre of education and learning which reflects our collective needs and ambitions for our shared future. As a community, our school is ours to create, our learning is ours to define and our future is ours to live! Carpe Diem!
Gene Cahill
Adult Education Director