CCS Health Week
This week (January 16th – 20th) is the Carrigaline Community School annual Health Week.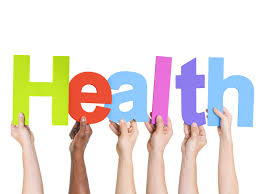 This year's focus is 'Mind Your Mind', with an emphasis on why having a healthy mind, being content and stress-free, along with a positive outlook, is so important in life.
To highlight this focus area, our Student Council is organising a non-uniform day on Friday, January 20th, with the theme being 'Brighten up your day'. The cost to students is just 50c and proceeds go to Pieta House.
A wide variety of activities has been organised throughout the week for the various classes and year groups, and we would encourage all students and staff to get involved and embrace the spirit of the week.
Activities include team challenges, free food samples at lunchtime, our annual Masterchef competition, 'Feelgood Friday' music in the cafeteria, staff-v-students basketball match, Zumba dancing and meditation – something for everyone!
NB: To facilitate Health Week activities on Wednesday, classes finish at 12.15pm.