June 2023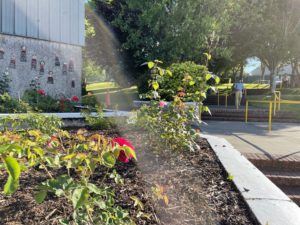 Welcome to First Year at CCS!
Dear Parents/Guardians,
Thank you and your son / daughter for choosing Carrigaline Community School as you continue your educational journey into Second Level. We look so forward to meeting you, getting to know you and introducing you to our school community. You have become part of an organisation that believes implicitly in togetherness, fairness and respect for all.
By clicking on the links below, you will find all relevant information for the new school year.
The big move from Primary to Secondary School should be exciting but your child might also feel a bit nervous. It will involve a lot of changes and new experiences. This is Carrigaline Community School's Transition Workbook and your child can use it in their primary school, at home and also in our school. It will hopefully explain a lot about Secondary School and answer some of their questions, as well as help to prepare them for all the changes. Below is a website that parents and students may find useful in preparing for the transition form primary school to secondary school: https://www.schooldays.ie/articles/Transitioning-to-Secondary-School
Code of Behaviour and our policy statements on Anti-Bullying and ICT Acceptable Use Policy The Board of Management requests that all parents discuss the key points raised in our 'Code of Behaviour' / 'Anti-bullying' policies with your children and retain them for reference. As is our practice, parents and pupils will sign a school 'Code of Behaviour' agreement form at the commencement of the new academic year, which will include a list of banned items.
General school information – please give particular attention to our policy on mobile phones and electronic devices
Booklist can be viewed in the 1st Year Back to school page
Uniform details We would urge all students to pay careful attention to our school rule regarding uniform as we will be expecting it to be maintained to a very high standard in the next academic year. "Students are required to wear the official school uniform and footwear on all school days."
Schedule for return to school in August will be available in the 1st Year back to school page.
Again let me say how we are really looking forward to welcoming your child to Carrigaline Community School later this year. I wish our new First Year students every success for the new academic year and we look forward to meeting you soon. In the meantime, enjoy the summer, take care and keep safe.
Yours sincerely,
Paul Burke,
Principal & Secretary to the Board of Management